COME JOIN US - IT'S FREE!
TUESDAY JANUARY 21, 5 - 8 PM
BREWTORIUM BREWERY & KITCHEN
6015 Dillard Circle, Austin
 
We've put together a sneak preview of our annual conference and showcase. You get a little EDUCATION, some GREAT MUSIC and of course, FOOD and DRINKS. Here's one of our artists.
​
2020 SHOWCASE APPLICATION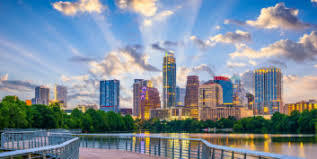 March 1-2, 2020
Annual STEP Conference

Make your reservations by February 8, 2020 for special hotel rate.
Click Here
to reserve room.
 
The 2020 Conference will feature...

Educational Seminars: 
Featuring discussions on Creativity, Innovations, Legislative Issues, Entertainment Booking, Proposals and The State of The Texas Entertainment Industry. 

Network with Industry Peers: 
Gather with entertainment agents and entertainers and planners 

Entertainment Showcase:
In the great tradition of STEP Confabs a showcase of talent has been planned to showcase acts, both new and familiar, traditional and not-so-traditional all for you to use and enrich the variety of talent you can offer your clients. See some great venues and enjoy an evening of food, fun and discovery! 

Location:
Conference, Meetings and Reception
Holiday Inn Austin Midtown

Dinner and Entertainment Showcase
Holiday Inn Austin Midtown - Grand Ballroom


Dates:  
Sunday March 1, 2020 – The Opening GENERAL SESSION LUNCH will start promptly at noon followed by education, dinner and the legendary STEP Talent Showcase Event. 

Monday, March 2, 2020 – Educational sessions begin with breakfast at 9:00am We will wrap up by 3pm Monday afternoon. 

Full Schedule Below

Attire:
Casual 
​
REGISTRATION INFORMATION 

Convention Registration 
$250 per STEP Member attendee or $350 for non-members for full event access and privileges.

This will include admission to Sunday Brunch, all of Sunday's sessions, the President's reception, our Entertainment Showcase and Dinner, all of Monday's sessions and break out snacks on both dates.  Each person is responsible for paying for his or her own alcoholic beverages. 

Guest Tickets 
Guests DO NOT include entertainment professionals or associates of an entertainment agency or production company.  Employees of member companies and individuals in the business of booking entertainment are required to pay full member registration. 

These tickets are for spouses, significant others, and non-entertainment-professionals that are invited guests of full registrant attendees and who wish to attend the Sunday evening Dinner/showcase/pub crawl, they may do so at 2 levels.

$125.00 for President's Reception, Dinner and the Showcase, which also covers Showcase transportation fees.   
-or- 
$50.00 for the showcase only 

Again, each person is responsible for his or her own alcoholic beverage expenditures.  

If you are not a member you may join now to take advantage of the member conference rate: 

Membership Dues - If you have not joined STEP or paid your membership dues please do so prior to registering or when registering you need to pay the Non-Member Confab Registration Rate. 

2019 CONFERENCE SCHEDULE -
2020 SCHEDULE COMING SOON!

SUNDAY, MARCH 3, 2019                                  

10:30 - 12pm                  
REGISTRATION OPENS 


12 - 1pm                         
OPENING GENERAL SESSION

AND LUNCH


1pm                      
OPENING SPEAKER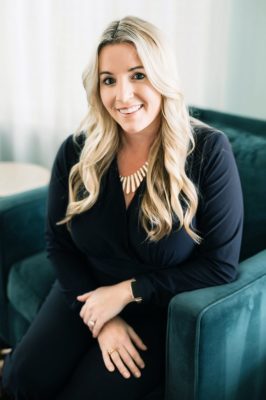 A Luxurious Way to Plan - Johnell Huebner
A philosophy of partnership between vendors and planners.  This partnership encourages growth of creativity, business and overall success. Johnell will explain the philosophy, go through steps on how the partners and the planners can easily implement these key elements and tie back the education to memberships in professional organizations such as STEP, ILEA, and NACE. This topic can be useful to all planners, wedding or corporate and all suppliers that work with planners.
  

TEXANS FOR THE ARTS ADVOCACY DAY – Swift Sparks 


2:15 pm‐2:30pm
BREAK
  
2:30pm                
KEYNOTE SPEAKER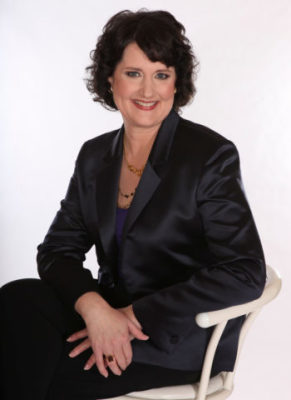 Linda Swindling -
Negotiating Change 
STEP Up Your Collaboration and Innovation to Meet the New Way of Doing Business
Have you ever planned a clear course of action and then discovered all your hard work is no longer relevant? Are you negotiating a change you chose or one that was thrust upon you? What would happen if you could adapt to change without the mental exhaustion? 
Change is inevitable and arises from numerous sources. You may be experiencing new leadership, tackling a change in roles or position, losing members of your team, and/or tasked with transforming the way you do business. When you add personal challenges like illness, the death of a loved one, a divorce or even happy events like marriage and a baby, life can seem out of control. Whether the change was planned or a surprise, you often have more control and options than you think. Really.
After attending, participants leave with strategies to:
Negotiate the learning curve and respond effectively to crisis, conflict and failure;
Initiate, manage and champion change and collaboration;
Know the best questions to ASK when faced with a surprise or problem;
Plan for anticipated situations and innovate when unanticipated issues occur;
Encourage breakthroughs when others are breaking down, complaining, and acting out;
Let go of expectations of how it "should" be and embrace calculated risk-taking;
Increase your tolerance for ambiguity and the unknown; and
Influence others to commit even when the change is not fully defined.

3:30 pm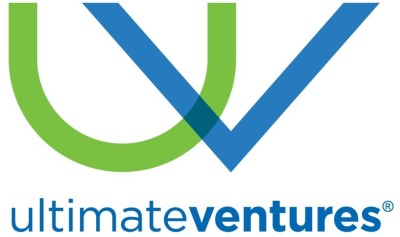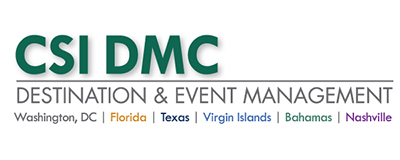 DMC Proposal Writers Panel
Whitney Rogers – 360 Destination Group
Lindsey Wolf – Ultimate Ventures
Christina Cavasos – CSI Texas
Moderator – Sparky Sparks – The Sparks Agency

This is a workshop to talk with the very folks that actually present your attractions to the numerous groups that come to Texas.  These talented ladies all work for Destination Management Companies that present our entertainment to hundreds of conventions and groups holding special events in Texas. We want to learn what we can do to increase our odds to have our entertainment on their short list.  At the same time, it is our hope that we can share some of our ideas for best presentation, conditions to assist in maximum successes for our entertainment along with any other ideas we might have to maximize each of our profits.  In our daily dealings with DMC's, these ladies are where the rubber meets the road.  These are the women who present us to our future clients, and help us make our daily bread.
MONDAY, MARCH 4, 2019


9 - 9:30am                      
STEP BUSINESS MEETING & BOARD ELECTIONS

9:30 - 11am
GOOD AND WELFARE


11 - 11:30am
BREAK - HOTEL CHECK OUT


11:30am - 12:30pm
STATE OF THE TEXAS MUSIC INDUSTRY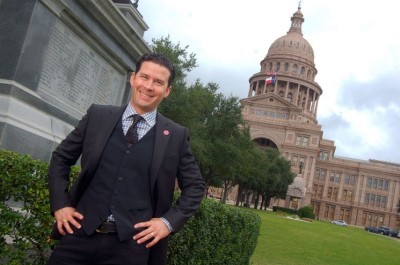 Brendon Anthony

State of the Texas Music Industry 
As director of the Texas Music Office, Bredan Anthony set the agenda for business development, helping music industry professionals navigate their entry in the Texas Market, as well as moving their businesses to Texas. Appointed to the Governor's Office in 2015, Brendan makes his annual trip to the STEP Conference to keep us appraised of the State of Texas Music Industry.
  
12:30 - 1:00pm
LUNCH 
CTEP PRESENTATION

More Information
1:00pm – 1:30pm 
QUESTION AND ANSWER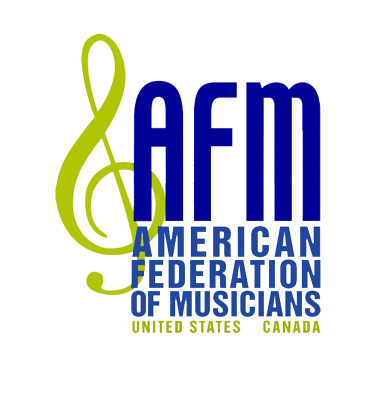 American Music Federation

Stewart Williams
80,000 musicians comprise the American Federation of Musicians of the United States and Canada making AFM the largest union of musicians in the world. Stewart Williams is the President of the Dallas – Ft. Worth Professional Musicians' Association, Local 72-147

1:30 - 2:00pm
COMEDY AND INSPIRATION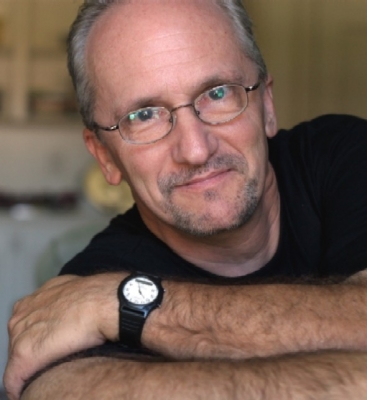 Al Fike

Clean Comedian and Musician
Al Fike has been performing & speaking for too many years to count! 
He plays the BANJO, GUITAR, the HANDSAW, and even his HANDS! 
He's shared the stage with Bob Hope, Zig Ziglar, country music stars Ricky Skaggs, Lee Greenwood and many others. 
His corporate clients include: Southwest Airlines, Frito-Lay, Verizon Wireless, American Express, JC Penney and Chick-Fil-A. 
He's appeared on FOX NEWS CHANNEL, ABC's America's Funniest People, Good Morning Texas, and "Life Today" with James Robison. 
Eleven years ago, Al pioneered the "Christian (Clean) Comedy Night" at the Improv Comedy Clubs in the Dallas area, which received national attention. 
He's also the author of "Wise Guy-31 Success Secrets of King Solomon." Zig Ziglar says that "Al makes Proverbs come to life." (Available on Amazon!) 
Get ready to be entertained and inspired by a man who is known as "Living Proof God Has a Sense of Humor!" 

2:00 - 2:30pm
UNFINISHED BUSINESS AND ADJORNMENT